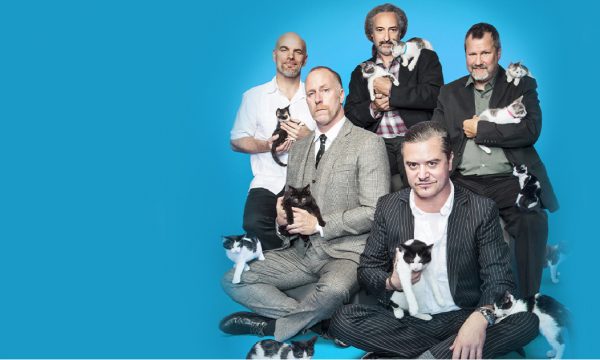 Faith No More, which recently announced concerts in European territory, are the latest confirmation from NOS Alive'20. The American band joins the festival line-up on July 10 and takes to NOS Stage on the same day as Billie Eilish, Finneas, Cage The Elephant and Anderson. Paak & The Free Nationals.
The quintet led by charismatic Mike Patton last played in Europe in June 2015 after the release of "Sol Invictus". The album debuted in the top of the international charts: #2 in Australia, #4 in Germany and #6 in the US and UK. Rolling Stone titled the album "triumphant," the New Yorker called it "a reminder of everything faith no more has made to be excellent first of all" and the Los Angeles Times said, "Faith No More has a history of challenging expectations, and that's what you're doing again with Sol Invictus."
Faith No More are Mike Bordin (drums), Roddy Bottum (keyboards), Bill Gould (bass), Jon Hudson (guitar) and Mike Patton (vocals). The San Francisco-born band released seven studio albums: "We Care A Lot" (1985), "Introduce Yourself" (1987), "The Real Thing"(1989)," Angel Dust" (1992), "King For A Day… Fool For A Lifetime" (1995), "Album of the Year" (1997) and "Sol Invictus" (2015).