GIRL IN RED
07 JUL. 20h00. Heineken Stage.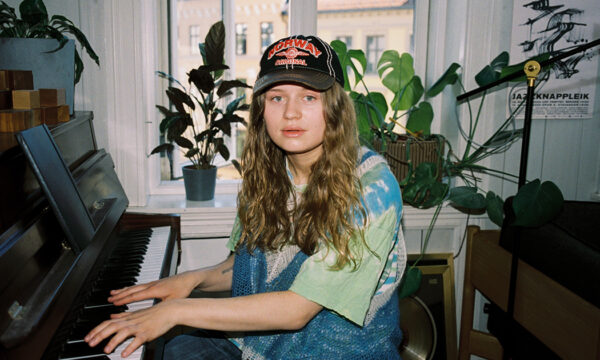 GIRL IN RED
07 JUL. 20h00. Heineken Stage.
girl in red confirmed at Palco Heineken on July 7

July 7th

.
In 2018, with the release of her first major single "i wanna be your girlfriend," Marie Ulven was marked as a talent to watch out for in the various media, garnering fans in the four corners of the world who surrendered to her sometimes hopelessly romantic or painfully direct lyrics, combining them harmoniously with her own arrangements and productions.
Instead of nursing the emotional wounds of a relationship breakup or the pains of unrequited love, Ulven, then a teenager on the verge of adulthood, chose to process and heal in front of her growing audience with a series of EPs and singles.
Her debut album, if i could make it go quiet, released in April 11th, 2021, began at home, when Marie Ulven wrote and recorded 11 demos, asked her father for her car and drove from Oslo to Bergen on an 8-hour trip so that she could work on her album. Based among majestic fjords by the North Sea, Marie has found the formula for her studio debut here, on an album full of things we wish we could say to others, but we say to ourselves.
Produced by herself, Matias Tellez and Finneas, If I Could Make It Go Quiet is an album without limits, where betrayal, lust, longing, and the struggle against depression are themes exposed by Marie Ulven, as she distorts and reimagines the sounds coming out of her piano and guitar. She explores the limits of the human condition and its radical acceptance in "Body And Mind," proudly addresses sexual liberation with sunny chords in "hornylovesickmess," and reveals that she wants more than an unavailable partner in "midnight love."
if i could make it go quiet is the personification of girl in red in its purest, most honest and elevated form: Marie Ulven has never been braver, and her music accompanies this sentiment.