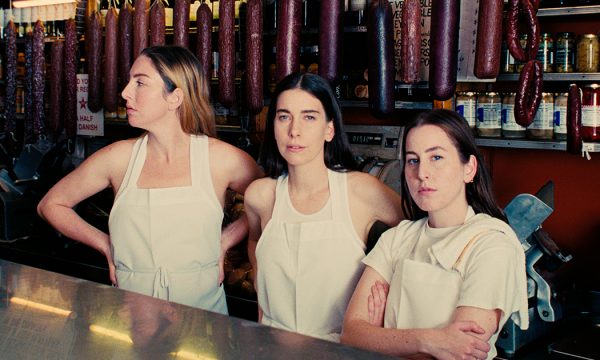 Haim are three sisters who bring to NOS Alive'21 the best of 'girl power' to the NOS Stage. Danielle, Este and Alana join the already announced The Strokes, Da Weasel and Two Door Cinema Club on the last day of the festival.
The Los Angeles trio have been immediately known since their debut with the praised album "Days Are Gone" in 2013. The record made known 'Falling', 'If I Could Change Your Mind', 'Don't Save Me' or 'The Wire' that made the sisters world famous. The success of this first project won three awards for the NME music magazine, as well as nominations for an MTV award, a Grammy and a Brit Award.
In 2017 comes the album "Something to tell you" which features the famous singles "Right Now" and "Want You Back". The album was received by the public with a high admiration, having been considered one of the best of 2017.
The band has collaborated with artists as eclectic as Stevie Nicks, Calvin Harris, Taylor Swift and Rihanna. Now on the third album, HAIM bring even more boldness to its art, which results in some of the most revealing and sonically bold materials ever