LIZZO
07 JUL. 20h50. NOS Stage.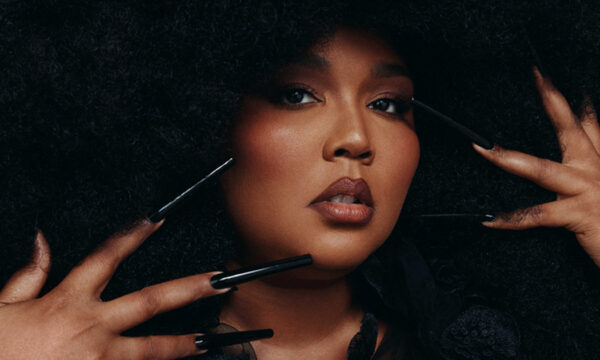 LIZZO
07 JUL. 20h50. NOS Stage.
Lizzo makes her big debut in Portugal on July 7th at the 15th edition of NOS Alive.
Winner of three GRAMMYs®, the singer, songwriter, rapper, actress, and more, Lizzo has changed the sound, soul, and spirit of music and popular culture. The iconic debut album certified platinum, Cuz I Love You (2019), reached #4 on the Billboard 200 and spawned the smash hits "Tempo (Feat. Missy Elliott)," "Juice," "Good As Hell," and "Truth Hurts." The latter rose to #1 on the Billboard Hot 100, placing her as the third female rapper to top the chart without a feature, as well as the first black solo R&B singer to reach #1 since 2012.
"Truth Hurts" dominated the charts for seven weeks, reaching the milestone of being the No. 1 song that stayed at the top for the longest time ever by a female solo artist. Named by Rolling Stone as one of the "500 greatest songs of all time," "Truth Hurts" won the GRAMMY® for Best Pop Solo Performance, alongside the album Cuz I Love You (Deluxe) GRAMMY® Award for Best Urban Contemporary Album and "Jerome" with Best Traditional R&B Performance.
In 2021 comes a new era of the artist with the single "Rumors (feat. Cardi B)," which debuted in the top five of the Billboard Hot 100. Her fourth studio album, Special (2022), was preceded by the single "About Damn Time," which reached number one on the Billboard Hot 100 and went viral on social media.
Voted the 2019 "Entertainer of the Year" by TIME magazine and Entertainment Weekly, in addition to being on the cover of numerous publications around the world, the artist has made iconic TV appearances, unforgettable performances at major award ceremonies, and taking her first steps into the seventh art with an appearance in the acclaimed film, Hustlers.