MORAD
02h45. 07 JUL. Heineken Stage.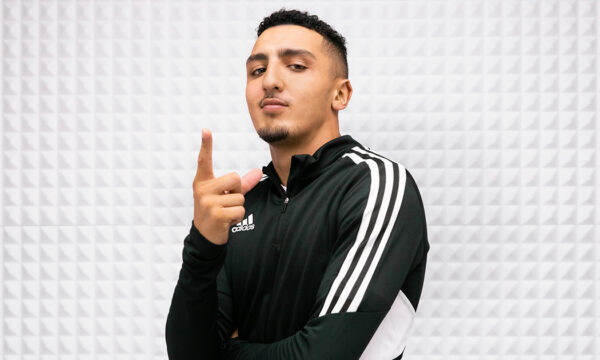 MORAD
02h45. 07 JUL. Heineken Stage.
The Spanish rapper Morad is the new confirmation for the 15th edition of NOS Alive, on July

July 7th

at the Heineken Stage.
It was in March 2019 with his second single, "Un cuento," that Morad unwittingly released what turned out to be a self-fulfilling prophecy. Said and done: since then, unimaginable things have happened in the universe of the Spanish rapper, a phenomenon that contradicts all the unwritten rules about what is the path that leads to success in today's music industry. In times of trained algorithms and invasive marketing campaigns, the triumph of this young talent from L'Hospitalet de Llobregat is the triumph of truth. The trick to the elasticity for which the rapper transitions between trap, classic rap and English garage is that there is no trick.
Without a label, without airplay on the radio, in a self-managed and organic way, Morad has managed to infiltrate the charts as one of Spain's most listened-to artists. Cases like this show that, although it sometimes seems like a card game where the winners are decided in advance, the audience still has the power to dictate success as seen in the 100 million views it accumulated in 2020 with anthems like "Motorola", " Normal" or "Yo no voy".
In 2021 the singles "Cómo están?", "Soñar" and "Cuando ella sale" reached gold, increasing their monthly listens to 6.7M on Spotify, fruit also of collaborations with Ozuna and Eladio Carrión, among others. This growing international projection also explains his MDLR Euro Tour, which takes him to conquer 14 cities in 8 different countries. 2022 began with the impact of "

Pelele

" and the BZRP session, the two viral hits that made him the first Spanish artist to occupy the top two positions on Spotify Spain for more than a day.