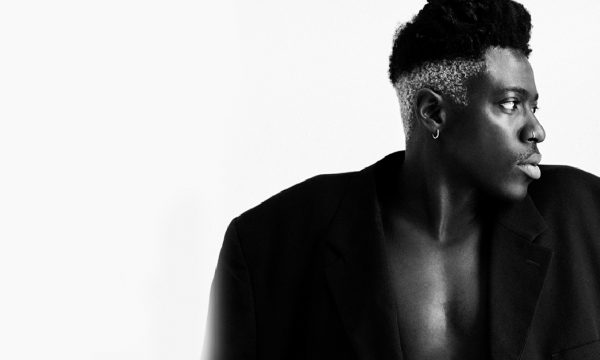 Moses Sumney debuts at NOS Alive'22 to perform on July 8 at the Heineken Stage. For this day, they are also confirmed on the same stage St. Vincent, Tom Misch and Hobo Johnson and The Lovemakers.
With a past life between Southern California and Accra in Ghana, Moses Sumney escapes definitions as if from an act of duty: technicolour videos and monochrome clothes, from Art Rock to Black Classical, or from endless collaborations, it always comes down to his impressive voice.
After Aromanticism, critically acclaimed as one of the best albums of 2017, græ arrives, the second studio album, divided into two parts, and the first part was released in the digital format last February 21 and the second part with physical edition scheduled for May 15. It is, by Sumney's voice, that the assertion of what's undefinable still exists and dwells in it as an act of resistance. There's probably a biblical analogy to be made about a person who just happens to be named Moses, who flees the binary, splits a massive body into two pieces, and leads us through the in-between – holy and wholly rebellious. In it, the musician literally creates a "grey" zone among listeners to absorb and consider everything that is art.