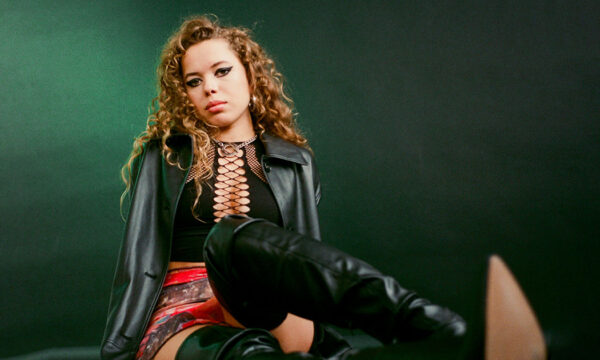 Nilüfer Yanya is confirmed to perform on the Heineken Stage on July 7, in the 14th edition of NOS Alive.
Following the rules is not her strong suit. That's how Nilüfer Yanya, the London-based singer-songwriter, is defined. Firstly discovered at the age of 20 after uploading her acoustic demos to Soundcloud, Yanya grew rapidly after the release of the first three EPs. Starting with Small Crimes in 2016, these releases set the stage for nilüfer Yanya's art as a lo-fi pop artist who may well change the sound of today.
This brand of sincere indie pop led her to open the shows of artists such as Mitski, The xx and Sharon Van Etten, as well as receiving a number of accolades – including the selection for BBC Sound of 2018.
When her debut album, Miss Universe, arrived in 2019, Yanya established herself as a unique artist with a distinctive voice that needed to be heard, with critical acclaim. Now, as she enters the next stage of her creative journey with the newly edited PAINLESS, Yanya explores the depths of emotional vulnerability and forces the listener to sit down with discomfort: whether it's the fruit of the end of relationships, loneliness, or deep introspection. "It's a record about emotion," explains Yanya. "I think it's more open about it in a way that Miss Universe wasn't because there are so many layers with the concept I built around it." She adds, summarizing the spirit of the new album, "I'm not so afraid to admit my feelings anymore."