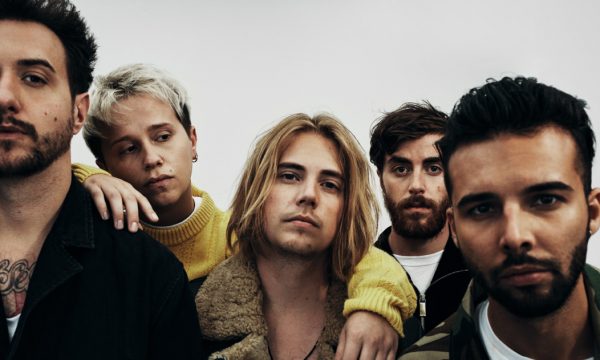 Nothing But Thieves are the new confirmation for the second day of NOS Alive'20, July 9. They join Taylor Swift, Khalid, Alt-J and The Lumineers on stage NOS.
The English band began to gain traction with the single "Itch" that earned them opening acts for bands such as Muse, Twenty One Pilots, Gerard Way and Awolnation. The first original album came to 7th place on the UK table bringing them recognition among the general public.
The band's second album "Broken Machine" was critically acclaimed, winning second place on the UK album chart. In recent years, Nothing But Thieves have traveled the world as the United Kingdom, Europe, China, South America and the United States and where they have garnered a legion of fans.
With half a million albums sold and the same number of streams worldwide, the band composed of Conor Mason, Dominic Craik, Joe Langridge, Philip Blake and James Price performs for the first time at the Festival on the Algés Promenade.