The global phenomenon, Billie Eilish, is the new great confirmation of NOS Alive' 20, with action scheduled for July 10th at the NOS stage. The young woman, only 17 years old, is a second-time presence in Portugal, after her big debut in Lisbon in September, with a very exhausted concert at Altice Arena, leaving the country surrendered to her success. The American artist joins the poster, to the already announced of Da Weasel and Taylor Swift.
The singer and songwriter brings with her the debut album "When We All Fall Asleep, Where Do We Go?". Billie Eilish has a unique and enigmatic style which makes it one of the greatest stars of the alternative pop of today. Since the release of its first single, "Ocean Eyes", which has become viral – with more than 200 million streams on Spotify, the artist has already caught the attention of big names of the song, such as Dave Grohl, who compared it to Nirvana, or Tom Yorke that went even further asserm That Billie is the only artist to do something really interesting to this day.
With the release of his first EP "Dont smile at Me", in 2017, Billie Eilish has accumulated more than 750 million broadcasts and reached the Top 40 on the Billboard 200. In 2018, he achieved single gold in several countries, with the song ' When the party's over ', and single platinum with ' lovely ', music with collaboration from Khalid.
In 2019 year he became the first artist born in the 21ST century to reach #1 of the Billboard chart. The American magazine Rolling Stone named her "Teenager of the Year" and was awarded three MTV Awards at the VMA-Video Music Awards ceremony.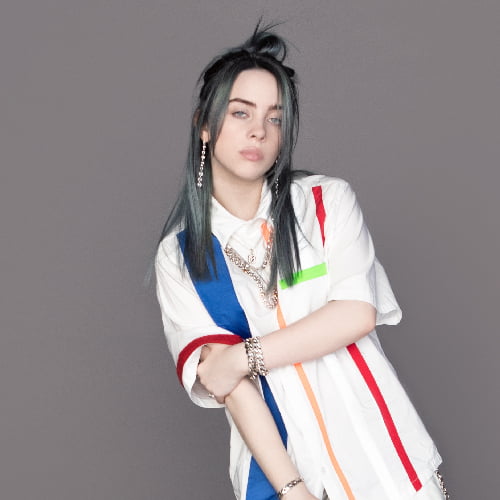 ---