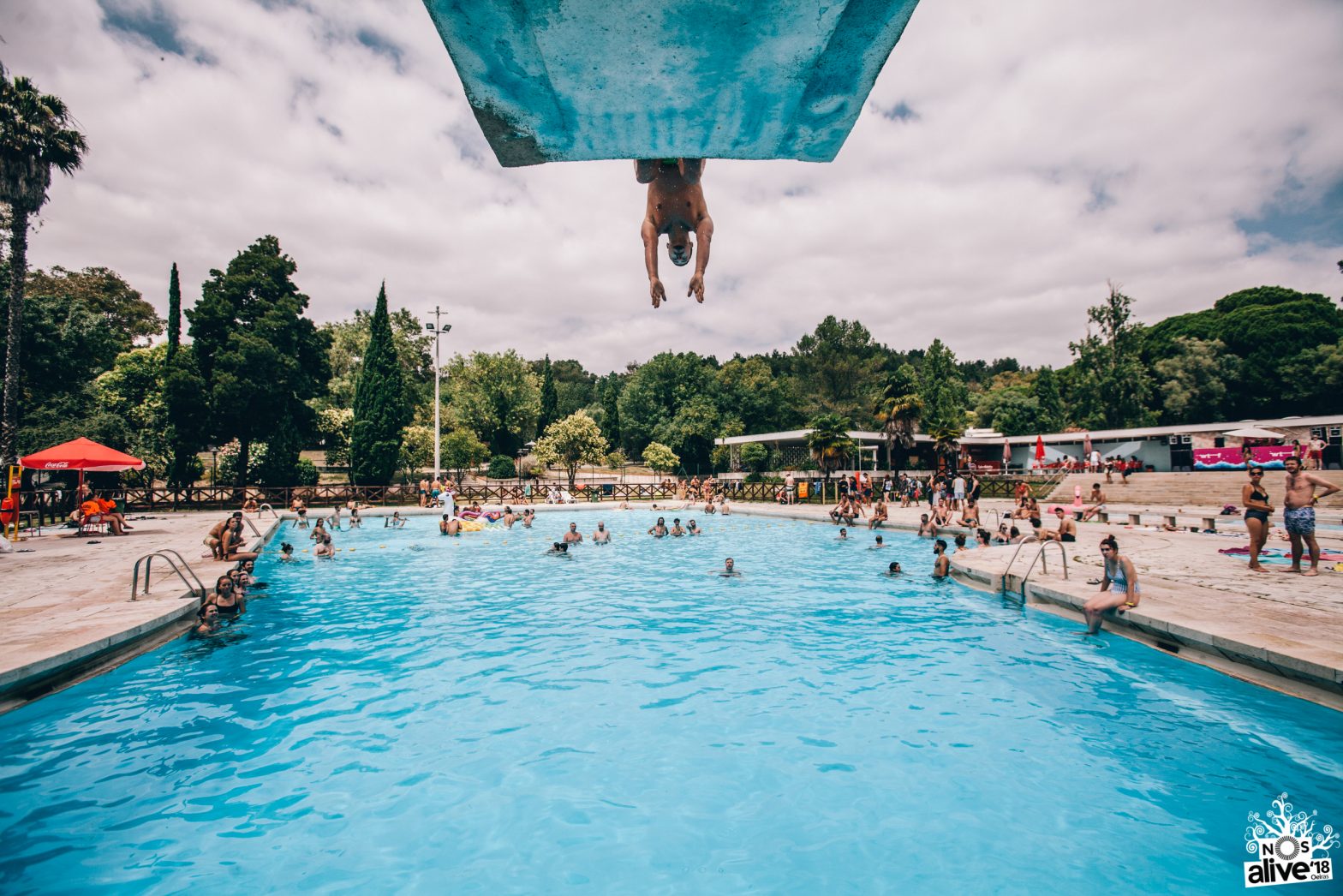 LISBOA CAMPING & BUNGALOWS
Situated in Monsanto, five minutes from the Passeio Marítimo de Algés, Lisbon Camping & Bungalows offers a great sleeping alternative to thousands of festivalgoers planning to attend the NOS Alive. The Lisbon Camping & Bungalows is a four star camping ground (highest rating in Portugal) which is considered one of the best in Europe, equipped with a pool, restaurant area, a bathhouse, tennis courts and mini-golf, among other facilities.
Any valid ticket holder for the NOS Alive can stay overnight during the three nights of the festival, with his/her own tent, with the payment of a value to be disclosed with Lisbon Camping & Bungalows. You can get your tickets here.
The camping ticket includes transportation between Lisbon Camping & Bungalows and the enclosure for the NOS Alive, from opening time until the festival doors are closed.
Thanks to the success of this partnership, established since 2008, the NOS Alive and the Lisbon Camping have created, for this edition, new categories of access to it allowing for a stay of four or five nights, so that the festivalgoer may enjoy his/her holiday and get to know Lisbon and its surrounding areas.
USEFUL INFORMATIOM
Includes Free Transfer between festival site and camping (5 minute ride).
All the Lisboa Camping tickets must be switched to a wristband during check-in.
This deal includes camping with your own tent.
To book a bungalow or caravan space, the camping ticket will not be valid and you should contact the Lisboa Camping office directly.
Phone: (+351) 217 628 200 or e-mail: info@lisboacamping.com
PONTOS DE VENDA
FNAC, Worten, El Corte Inglés, Agência Abreu, Agência ABEP, CC Dolce Vita (Amadora, Funchal, Coimbra, Ovar, Vila Real e Porto), Centros Comercias MMM (Espaço Guimarães, Fórum Viseu, Fórum Coimbra, Fórum Sintra, Almada Fórum, Fórum Montijo, Fórum Algarve), Centros Comerciais Mundicenter (Centro Comercial Amoreiras, Odivelas Parque, Spacio Olivais, Arena Shopping, Galerias Campus S. João), Ticketline.pt (Reservas: 1820) e em everythingisnew.pt