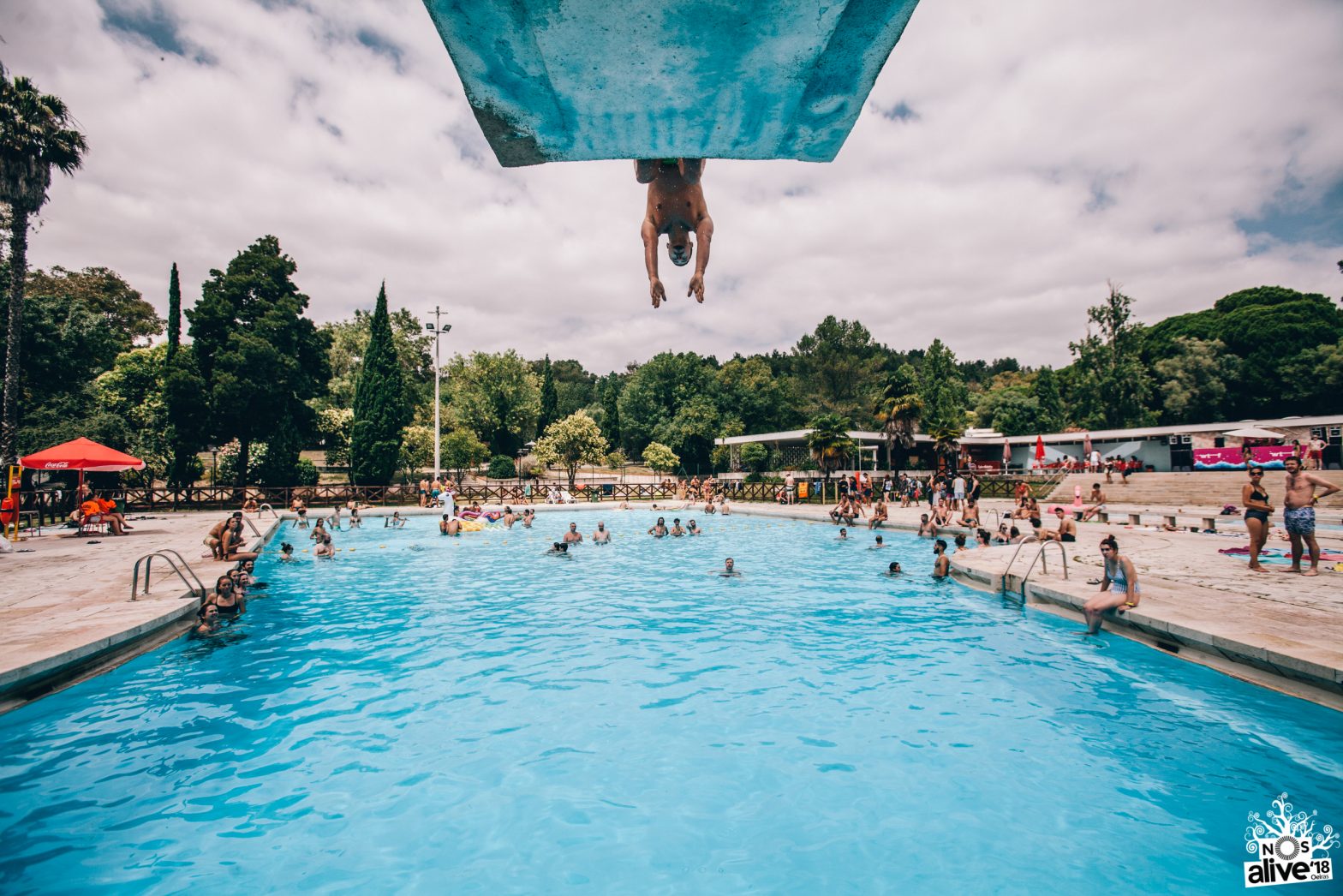 LISBOA CAMPING & BUNGALOWS
Located in Monsanto, five minutes from Passeio Marítimo de Algés, Lisboa Camping & Bungalows offers an excellent overnight alternative for the thousands of festival-goers who come to NOS Alive. Thanks to the success of this partnership, established in 2008, NOS Alive and Lisboa Camping allow guests to stay from three to five nights so that festival-goers can make the most of their holidays.
Any valid ticket holder for NOS Alive'23 can stay overnight at Lisboa Camping & Bungalows, paying the price per night stipulated with Lisboa Camping & Bungalows, with their own tent, and also entitled to free daily transport to the festival grounds. You can purchase your access to Camping, here.
The Camping ticket includes transport between Lisboa Camping & Bungalows and the NOS Alive venue.
IMPORTANT INFORMATION
Includes free transfer between the enclosure and the camping (5 minutes journey), from 2:30 pm to 4:45 am – every 20 minutes.
All tickets with access to Lisboa Camping must be exchanged for a wristband during check-in.
This agreement only includes camping with its own tent.
For the reservation of bungalows or space for caravans, the camping ticket will not be adequate and direct contact with Lisboa Camping must be established via telephone: (+351) 217 628 200 or email: info@lisboacamping
OFFICIAL VENDORS
FNAC, Worten, El Corte Inglés, Agência Abreu, Agência ABEP, CC Dolce Vita (Amadora, Funchal, Coimbra, Ovar, Vila Real e Porto), Shoping Centers MMM (Espaço Guimarães, Fórum Viseu, Fórum Coimbra, Fórum Sintra, Almada Fórum, Fórum Montijo, Fórum Algarve), Shopping Centers Mundicenter (Centro Comercial Amoreiras, Odivelas Parque, Spacio Olivais, Arena Shopping, Galerias Campus S. João), Ticketline.pt and at everythingisnew.pt