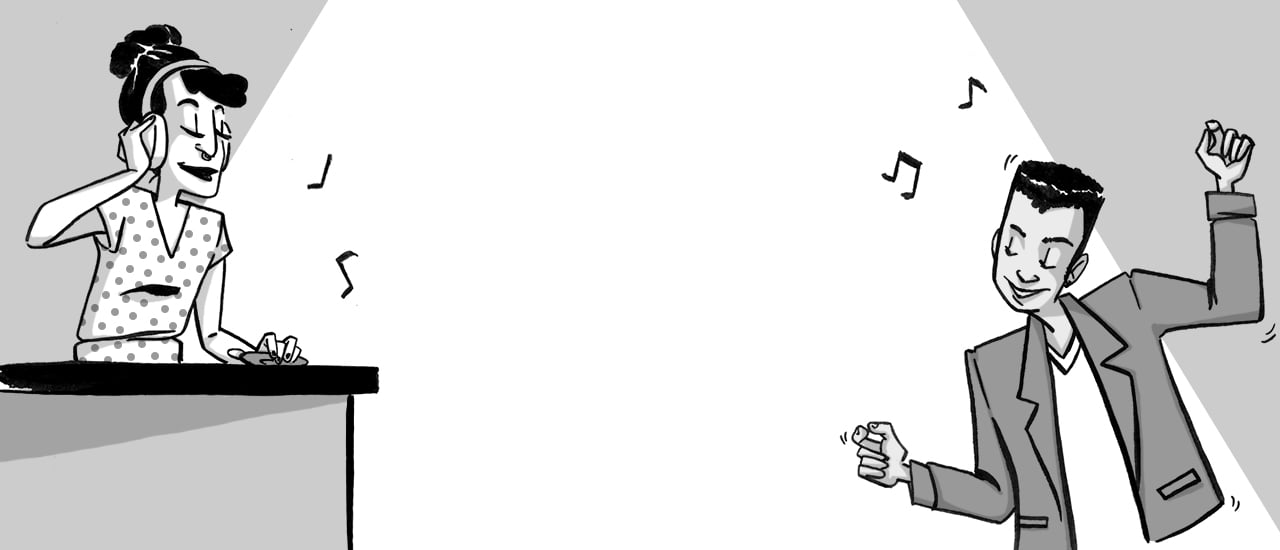 PLAY YOUR MUSIC ON THE JUKEBOX
ROUTE: MUSIC | SANDRA NOBRE STORYTELLER | JOANA RAY ILLUSTRATOR
There are nights when a women has to go out to drink and dance. Men go out any day, but women do not, they need a reason, a date, a depression. I always saw myself as a kind of jukebox: I do not even need a coin, just a chord for my body to let go. All styles – or almost – have this effect. For any reason. It is hard to assume, but I cannot sing. I tried. Karaoke nights were a disaster. I tried the Iceberg Bar, in Cascais, because nobody knew me there. And no one wanted to know me after the experience, more terrifying than the worst horror movie, of listening to me sing Close to Me, from The Cure: "Pull my eyes out/ Hold my breath/ And wait until I shake…". But I will be, once again, in the front row, glued to the main stage at NOS Alive, shouting for Robert: "I never thought tonight could ever be/ This close to me…"
The jam sessions at Anjos 70 allow everyone to bring their influences and more or less talent to the stage. But who in their right mind would give me the microphone without ever hearing me before? "Who gives a fuck about an Oxford comma? I've seen those English dramas too/ They are cruel/ So if there's any other way/ To spell the word, it's fine with me/ With me" "… I reflected the name of the Vampire Weekend on that Saturday when, after countless beers, I tried to make a cover of Oxford Comma, but it seemed more like Adolfo Lúxuria Canibal declaiming in fury.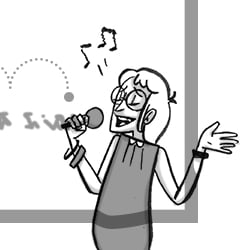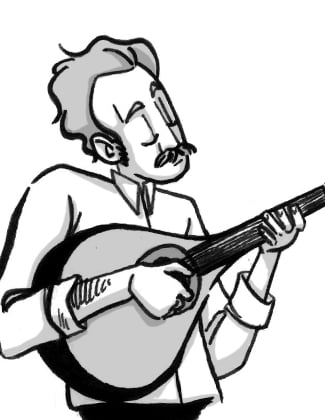 After a few attempts, I stopped singing. I prefer to listen to others. At Popular in Alvalade, a place for songwriters and glories of rock. At Titanic Sur Mer, where I have fun with Irmãos Catita and the madness of Manuel João Vieira, an emblematic figure of Portuguese rock and eternal candidate to run for President. At Ferroviário, where jazz is sung by improvisation, at ZDB, more alternative, or at Musicbox, for all tastes. At Mesa de Frades, where dinner meets pure and typical fado, which reads our passions, lost loves, tears and joys, with voices of angels, served among the tiles of an eighteenth-century chapel, in an alley of Alfama, as a remedy for the soul, with a jug of wine. Some nights are like that.
But other nights, song sung by others and music played live are not enough for me, I need a dancefloor and decibels taking control of my body. I enter the electronic vibe of Chemical Brothers: "Hey girls/ Hey boys/ Superstar DJ's/ Here we go…", my body into a trance, in one of the dancefloors of Lux Frágil. Rive Rouge can be a good alternative, especially on nights when actor Nuno Lopes is DJing and I mix gin and rum in the same glass, the house cocktail. Parties at Villa Tamariz are a showcase of suntanned bodies and celebrities, but they are outdoors, which is perfect on summer. Radio-Hotel is on the same wavelength, but without the sea breeze and your appearance counts, at least early in the night. Speaking of bodies, there is nothing like the warm nights of B.Leza, with morna, funaná and coladeira setting the rhythm, very tight yes, the lady dances. I lose my mind with 80s and 90s music played at the iconic Incógnito and Plateau until dawn.