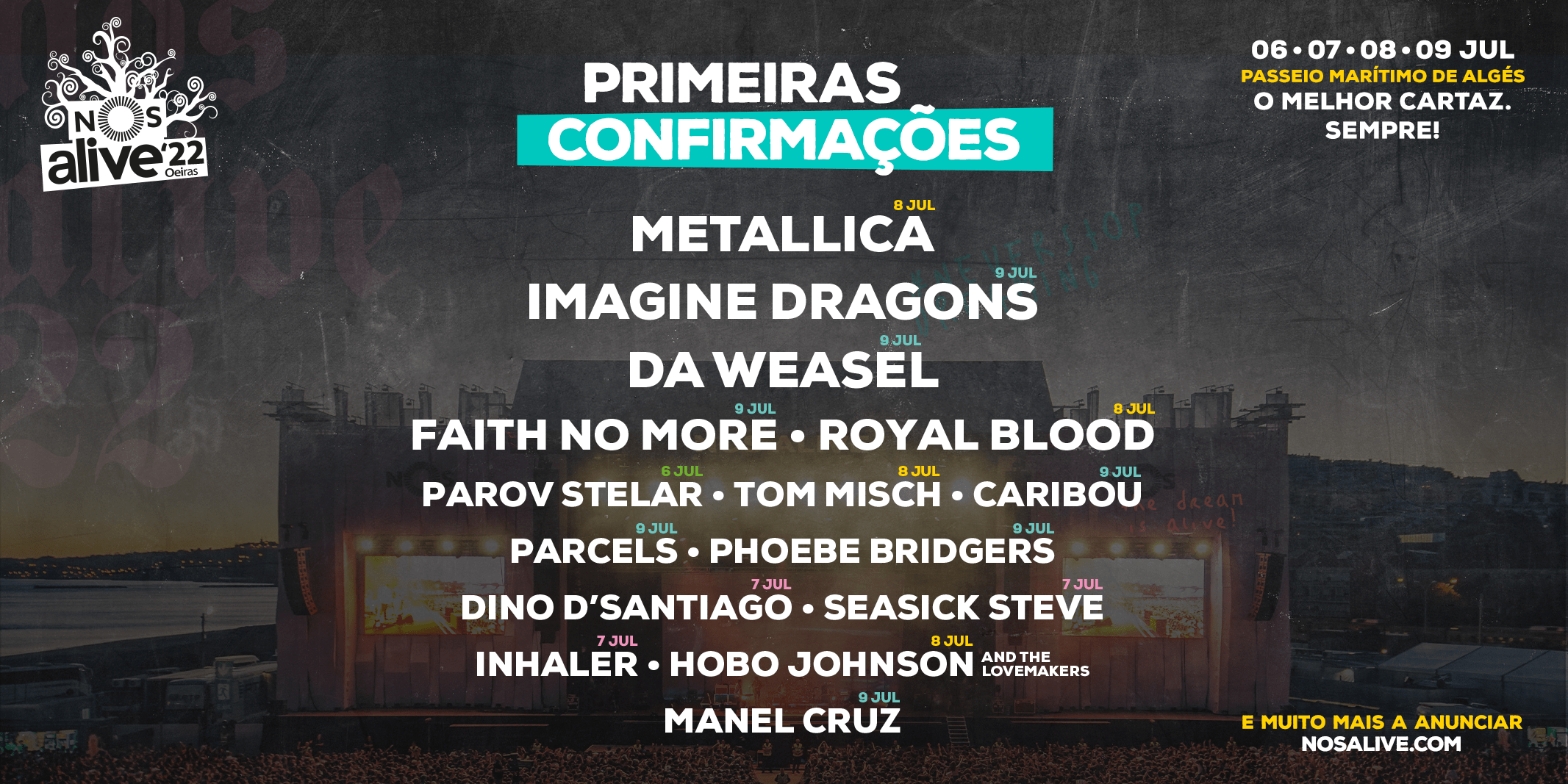 The 14th edition of NOS Alive returns The Promenade of Algés receives on 6, 7, 8 and 9 July 2022 the best return ever.
Metallica and Imagine Dragons are the great news that join the poster of 2022, with the much desired return of the Weasel's. Faith No More, Royal Blood, Parov Stelar, Tom Misch, Caribou, Parcels, Phoebe Bridgers, Dino D'Santiago, Steve Seasick, Inhaler, Hobo Johnson and the Lovemakers and Manel Cruz is also present on the stages of the 14th edition. The second weekend of July is thus reserved for the reunion between the public and the best thing about national and international music.
Gradually, the dream that was slow to arrive, begins to gain the contours of four unmissable days, full of unique emotions that are only found where the dream is real: nos alive.
---