The Coreto Stage at NOS Alive'23, curated by Arruada, reveals today the program for the three days of the festival. From July 6th until the last hours of the 8th, emerging artists from the Portuguese music scene will be performing at the Palco Coreto.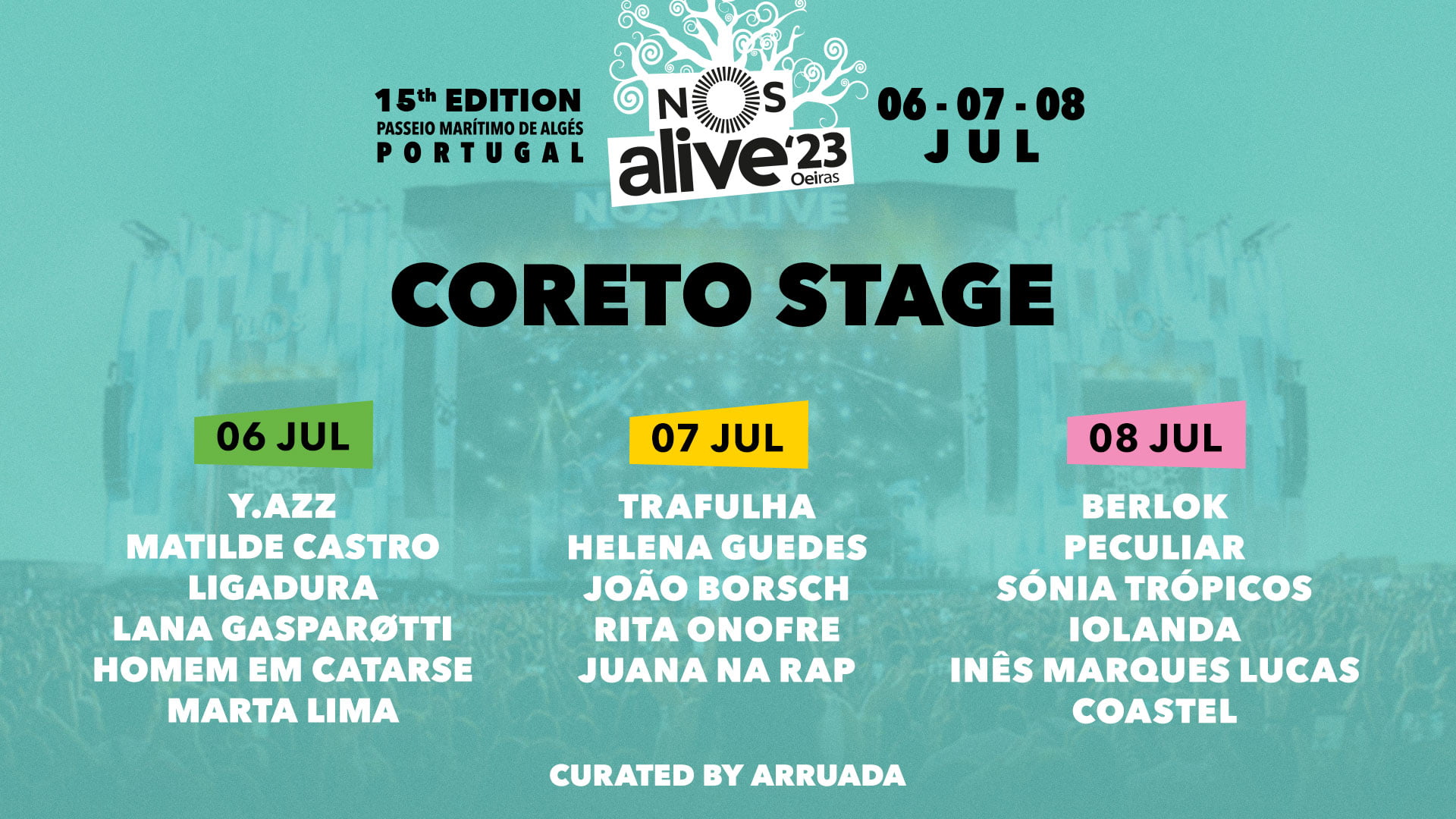 The first day welcomes on stage the singer-songwriter Marta Lima the soundscape of Homem em Catarse, the refreshing jazz appeal of Lana Gasparøtti the sonic complexity of Ligadura the dj set by Matilde Castro and the R&B of y.azz.
On July 7th, the curators bring the hip-hop of Juana na Rap the pop songs of Rita Onofre the fusion eccentricity of João Borsch and the sets of DJs Helena Guedes e Trafulha.
For the last day (8th) NOS Alive receives the voice and guitar of Coastel the approach to pop by Inês Marques Lucas the special songs of Iolanda, the live/dj set by Sónia Trópicos, the electronic pop of Peculiar and the special set of Berlok.
NOS Alive with the curatorship of Arruada, presents for its 15th edition, another luxurious program on the Coreto Stage with some of the freshest emerging names of the national scene.
---